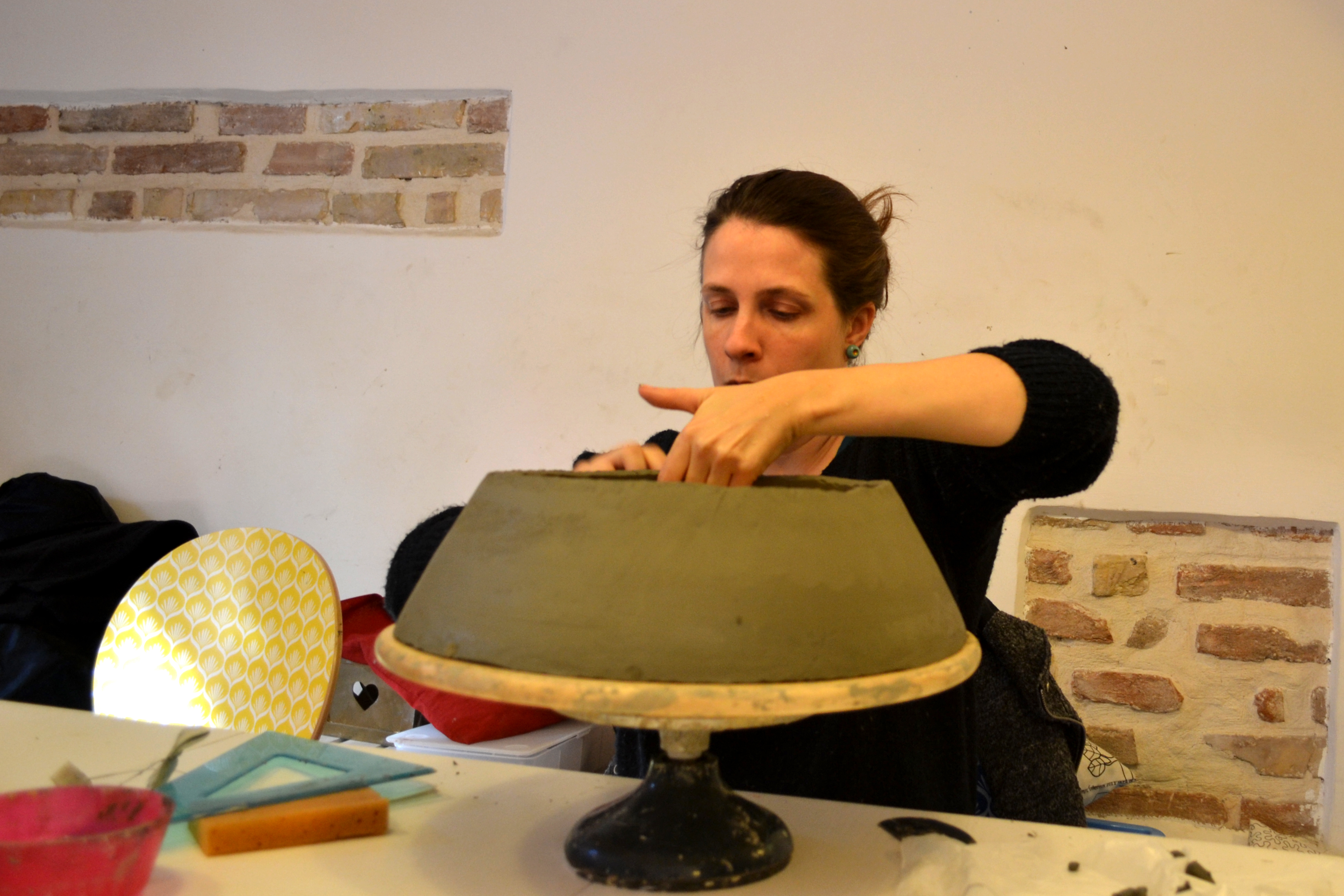 I am Michela Dawe, I am a ceramist, I turn clay into handmade unique pieces
My name is Michela Dawe, welcome to my website!
Using the Coiling Technique, I shape objects both for design and functional purpose. This technique is amazing because it allows to design and create almost all kind of shapes.
I am an art historian based in Rome and I have always worked in the art and tourism field as a tour guide and museum educator. I have always been attracted by all the things that deal with creativity, as art, photography, travelling…and more than anyone ceramic.  
The first time I met this material was in 2009 thanks to some friends who signed me to a pottery class as a gift for my degree. Soon clay became my passion and nowadays it has become my job.
I have been practicing for many years and now that my technique is well defined I am starting my own ceramic studio. First of all, to reach this goal I needed to buy many tools and equipment, such as a kiln…..and I did it trough a successful Kickstarter campaign!
Thanks for being here visiting my website. You can find information about How I Work and Ceramic in general on my Blog. Moreover, you can stop at the Gallery to discover how many wonderful uses ceramic can have. Eventually, you may want to visit the Online Shop and browse my production of handmade ceramics and see if there is something of your interest. Nothing fits for you at the shop? Let creativity spread and go for the Custom Design option!
Cheers
Michela Dawe